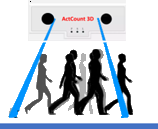 Visitor counting
We have been successfully counting visitors since 1995 year as one of the earliest companies on the market..
This means that we have a long experience and we know that this is more than just counting People.
It is a question of visitor analytics and how to present the information to the decision makers so that right decisions can be taken and turned into economy.
This means that accurate Occupancy and Dwell time, as well as Visitor Capital, are equally important as the number of visitors coming and going.
We have been focused on the reporting tools and the comfort.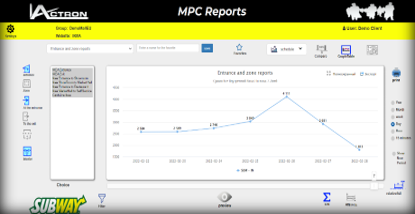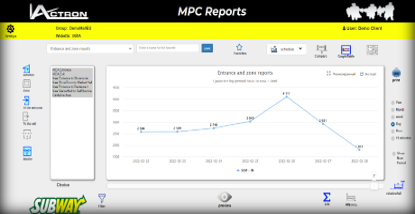 MPC Universe
MPC Universe is the name of the integrated product range, which allows usage of a common database and a common platform for the reporting system


Car Park Guidance
We have brough this concept to a higher level than other systems. This is not only a benefit for the visitors. It is also important Management information. The system does not only guide the visitor to a free parking slot. It also Guide the car to the best parking slot for each visitor. There are many useful functions integrated in the system, such as Emergency guidance, Reserved slot and VIP guidance etc. It allows quick installation and signage, which can be modified even remotely and brings an optimal understanding for the visitor. By return the visitor can be guided to the car by the smartphone in a very unique way.
Queue Waiting Time
It is a great need to reduce the waiting time queues and satisfy visitors so they will return. Most systems in the market do not work well in unorganized queues with trolleys etc. We have based our systems on a new very accurate technology (TOF) to get good accuracy also in these cases combined with statistics and alert to the personnel.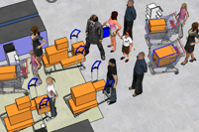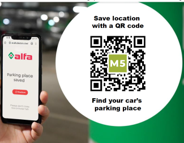 QR Wayfinding
We have recently introduced a unique system so visitors can find their way in malls, exhibitions, outlet centres etc in a very comfortable way. It lets them find the shops, restaurants, products etc. they are looking for. By return it will guide them to the car. It is based on QR code scanning which takes them to a web sight which graphically guides them. It does not need any hardware. Therefore, it is a low cost to install and maintain.